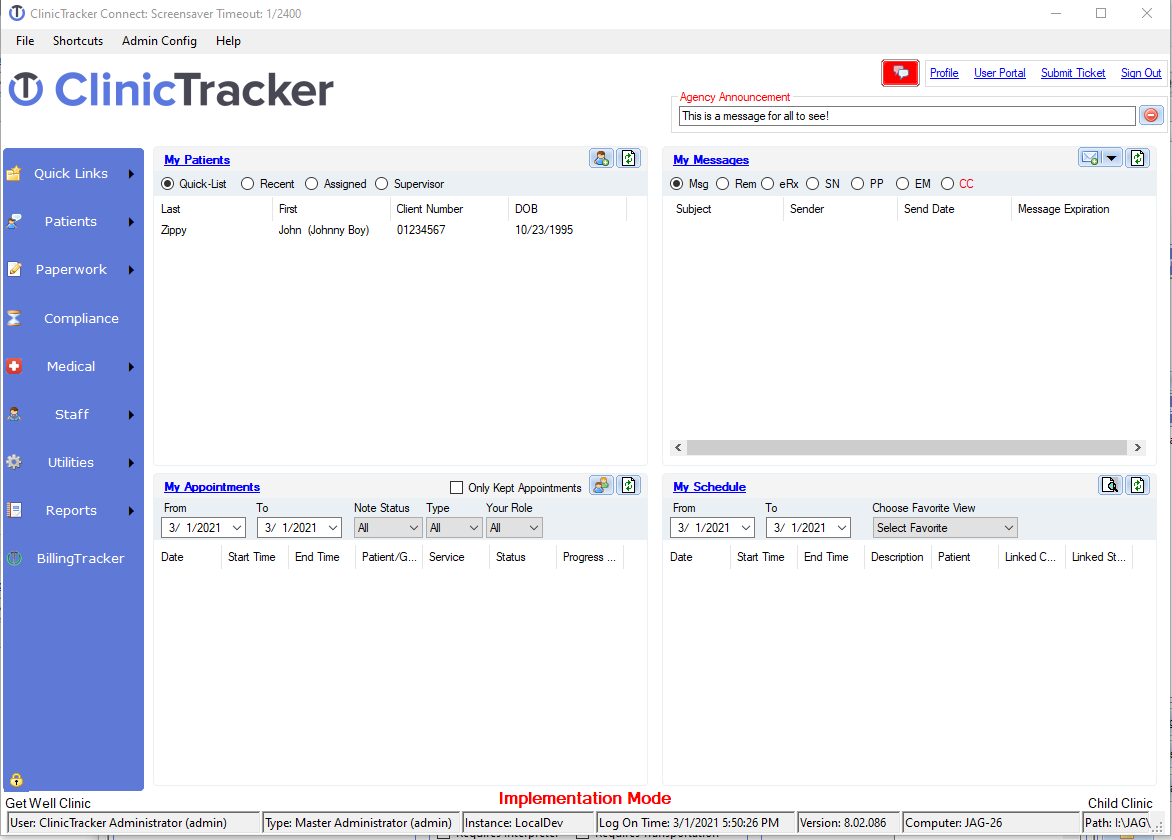 How ClinicTracker Helps Clinic Administrators
You need instant access to information about every detail of your agency's operations – from waiting lists and caseloads to paperwork compliance and accounts receivable. And you want that information at your fingertips, not after waiting weeks for someone else to generate a report.
Click the sections below to learn more about features most relevant to you or browse our entire feature list.
Contact Us
As a clinic administrator, you need to have the big picture at your fingertips. ClinicTracker gives you that ability. Contact us for a free demonstration and we'll show you how.