Helping the Helpers
Professional burnout is a factor in all industries. If you're feeling exhausted, distracted, cynical, or harbor self-doubt, you might be experiencing burnout. Those experiencing burnout are not only mentally and physically exhausted, but may not be effective in their roles at work. Conversations with the leaders of large mental health and substance abuse organizations have made it clear how pervasive this problem has become in the Mental Health field.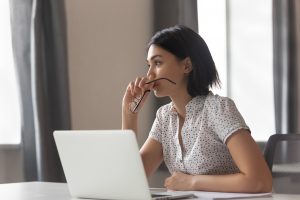 We all rely heavily on the resilience of Helpers, whether they are psychologists, teachers, social workers, psychiatric nurses, or addiction counselors. Mental health professionals don't just help others with burnout, but frequently suffer from therapist burnout themselves. As they seek to help others, Helpers put themselves at particular risk.
Therapist Burnout & Emotional Exhaustion
Caring is at the core of why therapists enter the mental health field. They want to ease suffering and assist people going through difficult experiences. This work can be rewarding, but at the same time, emotionally exhausting. Despite regularly coaching patients to care for themselves first, therapists may not always heed their own advice. It's all too easy to feel responsible for other people's lives; a client's success or failure can become tied to our own self-worth. Secondhand exposure to trauma leaves its mark and can lead to vicarious traumatization. How do you recharge if you are worried about your clients between visits? It can be difficult to stop worrying at "the end of the day" to focus on our own health.
Supply and Demand
The classic economic principle of supply and demand is another reason we've seen an increase in therapist burnout. The stress, isolation, and rapid change brought on by the COVID-19 pandemic have led to an increased demand for mental health services and a decreased supply of those trained and willing to fill roles in behavioral health. According to the U.S. Bureau of Labor Statistics employment of substance abuse, behavioral disorder, and mental health counselors is projected to grow 23 percent from 2020 to 2030, much faster than the average for all occupations. Heavier client loads and long hours take their toll and can leave mental health professionals frustrated and overwhelmed.
Regulatory Burdens
Therapists and other mental health workers must comply with complicated regulatory requirements that are constantly being revised. This often translates to longer hours and an overwhelming amount of paperwork. Completing documentation accurately carries its own stress, as it impacts compliance, audits, privacy rights, and future care decisions.
If you or any members of your staff are experiencing therapist burnout, you'll quickly feel the repercussions. Sadly, a loss of connection with patients is an early signal. Another foreseeable outcome of burnout is staff attrition. If someone leaves their job as a result of burnout, it increases the pressure on those that remain.
---
So How Can We Help the Helpers?
We can learn from HR professionals in other industries who've identified ways to support their employees' mental health.
Use Benchmarks to Measure Therapist Burnout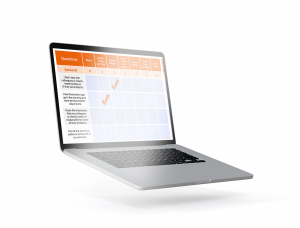 You can gauge the level of burnout on your team by taking periodic measurements. There are a number of ways to measure burnout, including the Maslach Burnout Inventory and the Oldenburg Burnout Inventory. There is also an excellent app designed by the U.S. Department of Defense, called Provider Resilience, which is available on the App Store. The app has a built-in burnout scale, will count down to your next vacation, and provides a professional quality of life scale for therapists to measure burnout, compassion satisfaction, and secondary traumatic stress.
Build Your Skills as an Empathetic Leader
The Helpers in your practice needn't feel that they face therapist burnout alone. Through professional development, you can grow as an empathetic leader with the power to recognize therapist burnout and to coach with compassion. Your time is precious, but becoming a more empathetic and effective leader is worth the investment. There are many free resources about leading with empathy, including this video course from Case Western Reserve University titled "Conversations That Inspire: Coaching, Learning, Leadership and Change."
Advocate for Expanded Support of Employees
Employees need to feel that they are supported. As a leader, it helps to stay up to date with developments in HR. Explicitly offering Mental Health Days in addition to sick days is a great idea, one that communicates that "it's ok to take a break when you feel overwhelmed." Another is peer support, either through official programs or through informal conversations of support among your staff.
Leverage the Experience of Your EHR Partner
As your partner, ClinicTracker seeks to simplify your operations to alleviate the stress and frustration that leads to therapist burnout. We have worked with thousands of behavioral health professionals to streamline their workflows, which in turn, lessen the burdens on staff and reduce therapist burnout. We've learned a few lessons that we'd like to share:
Migrate More Transactions to a Patient Portal
Any time a transaction can become more automated, that relieves pressure on Helpers. Our Patient Portal can be a helpful tool to that end. Patients can access their intake paperwork from home and complete it right online. Think of the number of phone calls that can be saved when your clients can schedule appointments and pay invoices directly through ClinicTracker's Patient Portal.
Automate Workflows Within Your EHR
Slogging through an inefficient, redundant workflow is unnecessary and it will contribute to therapist burnout. The goal of an improved workflow is two-fold, reducing frustration and improving the quality of care. Many of our partner clinics have used the patient portal to streamline their intake process. The new process goes something like this:
The intake team is notified when a patient has completed their intake packet in the Patient Portal. The patient receives an email confirmation and is notified of their staff assignment. The patient's Insurance coverage is automatically verified and tasks are assigned to the staff to complete the comprehensive assessment, supervisor review, and treatment plan. Make it easy to keep everyone on track with reminders that fire on their own. No one needs to feel like they are keeping too many balls in the air.

Develop Best Practices With Your EHR Partner
ClinicTracker's network of behavioral health professionals gives us a unique perspective. We understand the issues faced by clinics around the country Whether you are experiencing staffing challenges, therapist burnout, or you are trying to align with your state regulations, we've helped others address similar concerns. ClinicTracker is a flexible and highly-configurable EHR solution, specifically designed for behavioral health. Our development team routinely makes software updates based on unique recommendations from users. Where other EHRs providers offer a one-size-fits-all product, which is often designed for medical professionals, we provide custom development tailored to behavioral health.
Call ClinicTracker
Everyone relies on mental health professionals right now, and the mental health of Helpers is important to us all. Clinic leaders have ways to help their staff, and ClinicTracker EHR is by their side, helping to fight therapist burnout. Reach out to your ClinicTracker representative with questions about implementation, ideas you have for development or simply to brainstorm ways to eliminate burnout. Not currently working with ClinicTracker? Schedule a free demonstration. Let's figure it out together!